By John Rabbia, PT, DPT, MS, MBA, COS-C Director, Operations Consulting
Healthcare organizations across the country have been struggling to maintain staffing levels during the COVID-19 pandemic, an era commonly known as "The Great Resignation" due to large numbers of workers leaving their positions in search of new or different jobs. Home health and hospice agencies are particularly hard hit due to the added demands of seeing patients in their homes, extensive documentation requirements, and skyrocketing gas costs.
So, what are workers looking for in an employer?
Most people would assume that healthcare workers' top priority is compensation. In an era of substantial sign-on bonuses and lucrative travel contracts, healthcare workers have been able to command compensation far greater than in the past.
Many workers, however, are realizing that higher compensation does not necessarily lead to higher satisfaction. In fact, some analysts have declared that "The Great Resignation" is giving way to "The Great Regret" as workers realize that the grass isn't greener on the other side, despite higher wages.
A recent survey of nurses by McKinsey found that the top factors impacting a nurse's decision to stay in or leave a position are safe environment, work-life balance, caring and trusting teammates, doing meaningful work, and a flexible work schedule. Across the board, agencies can increase their ability to recruit and retain field staff by leveraging the factors that matter the most.
Ideas to consider
There are many ways in which agencies can foster meaningful work, flexibility, teamwork, and a work-life balance. Implementing a strong model of case management can enhance all these factors.
Businesses can provide staff with the training and development opportunities to truly function as case managers who are the key decision makers in the care and scheduling of the patients they care for.
Each case manager can be partnered with a visit clinician to allow increased flexibility and the ability and independence in creating and managing schedules while providing excellent continuity of care to patients.
Flexibility is also important when considering time-off requests or weekend coverage schedules. Many agencies are struggling to approve any time off due to staffing shortages but allowing staff to use the time off that they've earned will go a long way toward mitigating burnout and facilitating higher quality of work once they come back.
Finding enough people to cover weekend and evening rotations has never been harder. While some amount of assignment will almost always be necessary to fill in gaps, allowing staff to volunteer for their shifts provides some amount of flexibility and autonomy in creating their schedules. Another tool agencies can use to provide their staff with flexibility and an improved work-life balance is telehealth. While telehealth does not contribute to the LUPA threshold in home health (i.e. – it is non-billable), it may be an effective augmentation of in-person clinical visits, particularly for patients who are lower acuity or who are approaching discharge. Allowing staff to utilize telehealth where clinically appropriate, and with all necessary orders, can provide staff with the ability to arrange their schedules to work remotely for up to two half days or one whole day per week.
As we move forward from "The Great Resignation" into the new normal, it is critical to recognize that workers will leave for new positions if they aren't satisfied, but also that compensation isn't the most important factor workers are citing related to job satisfaction. Find ways within your agency to maximize work-life balance, teamwork, flexibility, and the pursuit of meaningful work in order to attract and retain top talent.
Editor's note: The experts at SimiTree outline 4 Key Retention Strategies in "A Great Place to Work," a free white paper which may be downloaded here.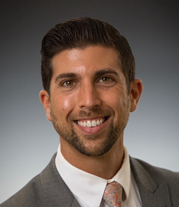 By John Rabbia, PT, DPT, MS, MBA, COS-C
Director, Operations Consulting